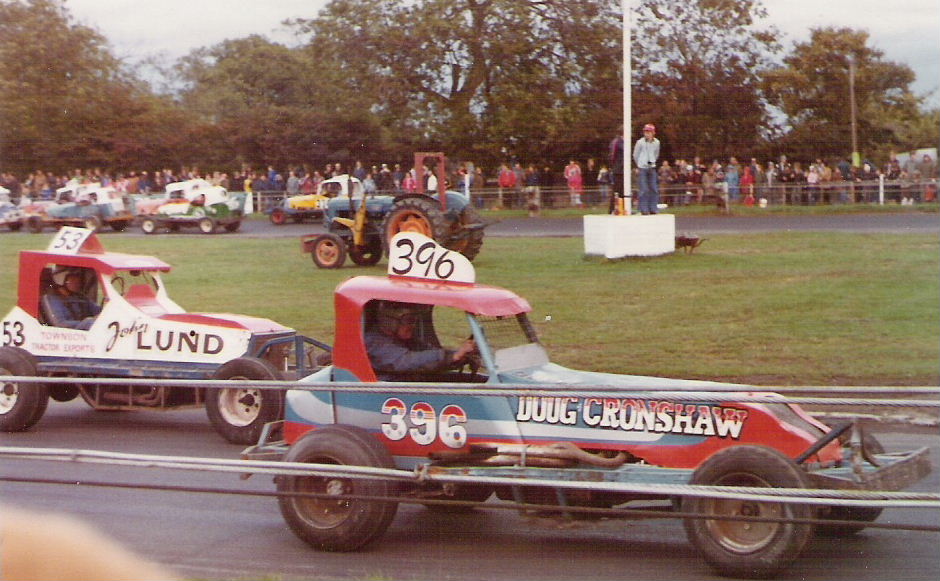 The stockGOLD gallery
The stockGOLD gallery is back on line at last. Or at least something that resembles a series of albums dedicated to the world of BriSCA Stockcar Racing.
As a start I've included the rare photos of the cars raced by family members from the days of Aycliffe as a pirate track. There is then a run of pictures from the last meeting I attended. That was the 2019 World Final at Kings Lynn. 2020 was a non-starter through COVID-19 and self isolation. So the initial gallery has the oldest and most recent pictures available. In between is a random selection of world final nights and a mixture of drivers and tracks.
Memories
It was tempting to concentrate on my favourite drivers and track as embodied in the headline image. Instead, mixing it up became an enjoyable experience reviving happy memories. Something much needed during lockdown. I hope that the albums will also spark memories in anyone who been a BriSCA stockcar racing fan for years. Nostalgia is not just for the old-timers. Newer converts can have an insight in times gone by when there was more individuality in the car builds. Not a swipe at the current crop of racers, just that more builders made for cars rising out of different creative imaginations.
Now the stockGOLD gallery is back updates can be smaller batches but more frequent. That is if reminiscing doesn't steal time. The next bundle may have a few more John Lund at Aycliffe and the opening of track file for Hednesford. For now head to "Parc Ferme" to take to the tracks.
Enjoy.