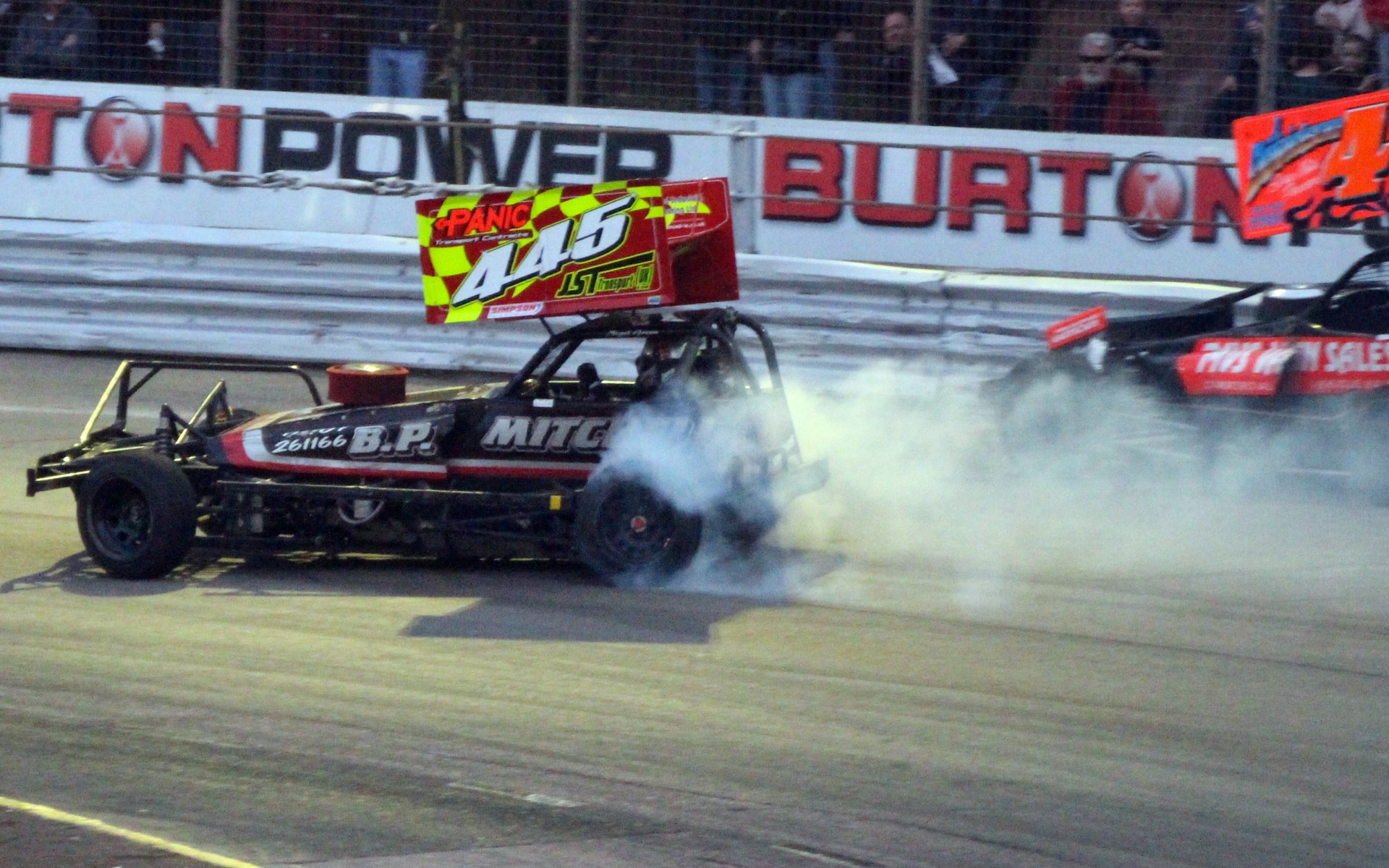 World Final time for BriSCA F1 is the month of September. Since my first World Championship meeting in 1967 only one hasn't been. The 1972 August Bank Holiday Monday meeting at Hyde Road Belle Vue Manchester included the main race of the season. It was probably one of the best title deciders of all time with Stuart Smith 391 wresting the gold roof from his former travelling partner Doug Cronshaw 396.
World Final 2021 Bradford
It's world final week This time the venue is the re-opened Odsal Stadium Bradford. As I prepare this the Dutch Grand Prix in running. The sea of orange makes me wonder how much of a presence the Dutch can make at the weekend. Always a joy from the party atmosphere the Dutch contingent bring. In the days when I stood on the terraces rather than taking to the seats – it's an age thing – I always seemed to end up surrounded by our overseas visitors. The downside to that is they seem so big. I'm not small but a wall of 6ft 4in giants in front of you can be annoying through restricting your view. Anyway good luck to all competitors this year, here's hoping for a memorable race.
Update :: The Race for Gold 2017 Ipswich
The latest update features the 2017 meeting at Ipswich. The elevation from the back straight stand gives a decent opportunity for photography (and well worth the expense). To say I seized the chance with both hands is an understatement. The meeting is split into 4 albums such is the volume. Even then I've significantly pruned the images to maintain a variety without being boring and repetitive.
Nigel Green 445 dominated the race to take the gold. Dan Johnson 4 did get chance for a bigt hit to go for the win. The reward for creating interest in the race was a permanent visit to the fence to end his challenge. Fourth place driver Stuart Smith Jnr gave the 4 car a push round lap of honour for Dan Johnson 4 to take the crowd applause and cheers for making a race of it. Foxall Stadium is a great venue to hold the World Final. Just a shame it's not central or easy to get to.