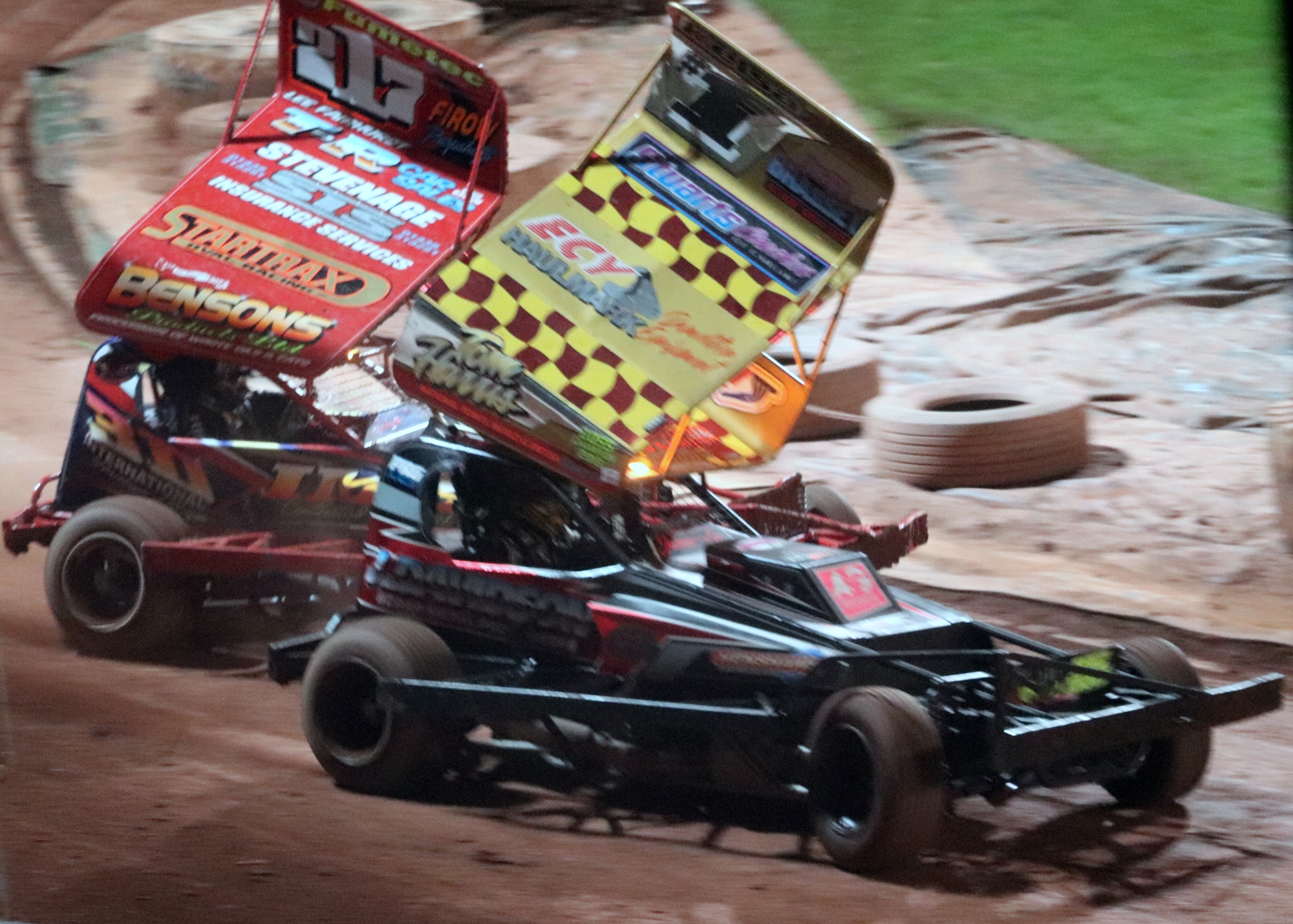 World Champion 2021 :: Tom Harris
The 2021 Formula 1 Grand Prix world champion was effectively decided on one race of the season. BriSCA Formula 1 has run this one race title battle since 1955. Odsal Bradford following its resurrection hosted the race for 2021. Buxton Raceway is the host for the event in 2022 and has recently confirmed this will take place at Ipswich on 10 September. Now's as good as time as any to mention the inclusion of the album for the 2021 World Final.
Oval racing is based on too many cars on too small a track and a world final epitomises this. 2021 'suffered' from this with 4 starts. The three stoppages down to track blockages and rescuing drivers. Not complaining but in some respects incidents are inevitable with drivers forcing a way to the front on a narrow racing surface. How drivers cope with the adrenoline spikes from the rolling laps and green flags I don't know. Perhaps that's where experience counts. It was said that triple champion Dave 252 Chisholm was always calm before the title race, no sign of nerves of being under pressure.
The race may not have had the exchanges of lead that spectators look for. However, the restarts helped prevent pre-race favourite Tom Harris dashing off into the sunset unchallenged. The result then was a closer race than may have been anticipated, even if the 2021 world champion was the driver most expected.
The Grandstand at Odsal
There are many great things about the return Bradford to the BriSCA scene. For a wrinkly with a camera the grandstand is a major attraction.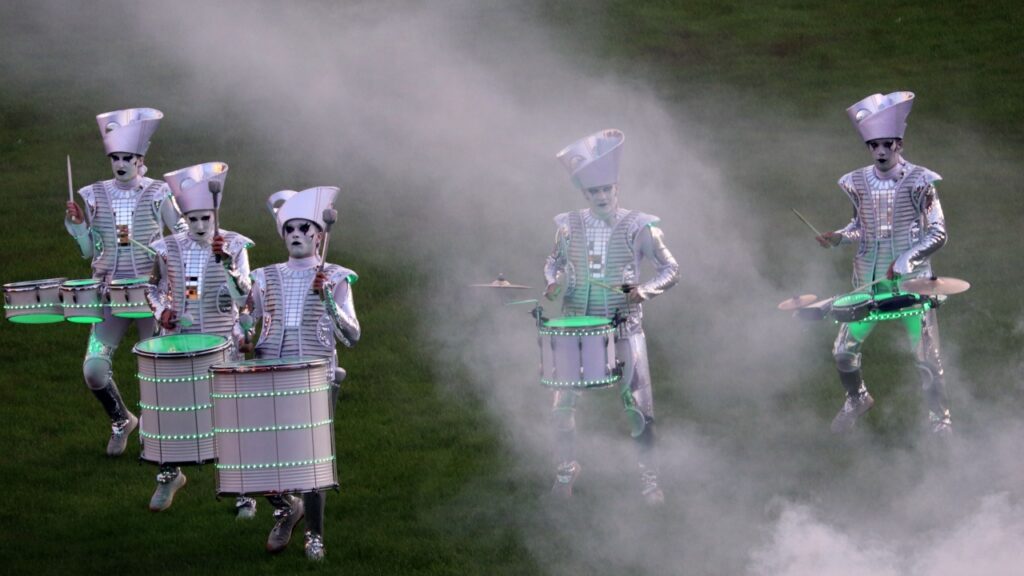 I get a seat with a great view from an elevation over the protective catch fences. And like a kid in a sweet shop I went berserk with the camera. So many opportunities for a shot – Saturday night, shale and side-ways action – what's not to love. So I went a bit overboard giving full albums for the pre-race parade, the race and presentations.
Warning:- if you're not a fan of Tom Harris you may not be too interested in the albums. As pole sitter, reigning champion and lap leader throughout the race he features a lot. Seeing Formula 1 stock cars opposite lock cornering is a sight to behold and a work of art. Tom is perfecting his technique on the dirt ovals in the USA and heads the pack. Regardless of your feelings, respect to Tom and all BriSCA F1 drivers for their skill and the entertainment they provide.